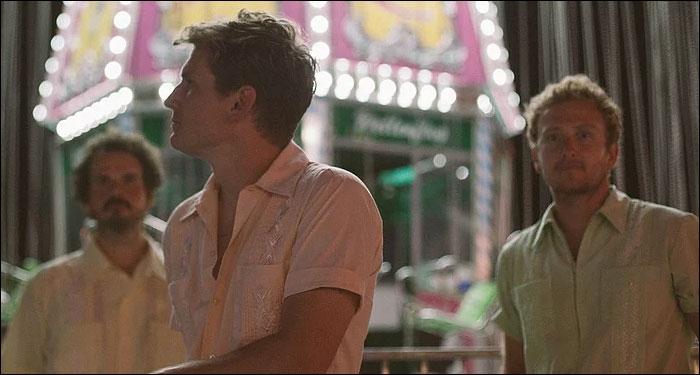 Posted: October 18, 2018, 12:00 AM | Category:
General
Artist Tags:
Coyote Choir

Source: NRT Staff Reports (KM)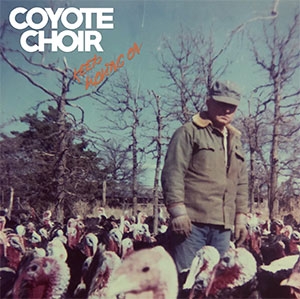 Nashville Christian indie rockers, Coyote Choir, are exclusively premiering their new single from their upcoming November 2nd album, Volume 1, on NewReleaseToday. The band, made up of brothers Jason and Paul Watkins (vocals and bass respectively) and drummer Mathew Linton, reminds us that as much as music is a reflection of its creators, it finds new meaning with the people who are listening to it.



"Keep Moving On' was written as an anthem for the life runner on the road for faith," says Jason Watkins. "We all go through hard times together in life, and with the love of others, we don't have to face it alone. This is a song for someone who's been knocked down, but fighting to stand. When the going gets tough, there will be a light to chase away the sorrow. We hope that you'll remember the bright future ahead, and with every step of the way, keep faith!"



The single will be available at all digital outlets on Friday, October 19, 2018 and you can listen now below.



The band's new album, Volume 1, is releasing Friday, November 2, 2018. It is a sound both new and familiar—think Brandon Flowers meets The Traveling Wilburys—combining smart pop songcraft with gorgeous soundscapes. Songs like "Awakenings," "Rainbows," and "Sing!" declare the arrival of a new spirit of creation, and invite the listener to take back their joy from whatever or whoever stole it. In an age of cynicism and self-indulgence, Coyote Choir bellows a message as urgent as it is infectious.
ADVERTISEMENT

7th Annual We Love Christian Music Awards Nominations Revealed, Voting Open Now
Monday, December 03, 2018
Jason Crabb Opens Nashville Christmas Parade
Sunday, December 02, 2018
Philadelphia's Freedom Movement Releases 'No Limits' Live Album Nov. 30
Sunday, December 02, 2018
Matthew West to Perform at the National Christmas Tree Lighting this Sunday
Friday, November 30, 2018
TobyMac Drops 'The Elements' Music Video with Icelandic Backdrop
Friday, November 30, 2018
About A Mile Releases 'Make America Great Again' Today
Friday, November 30, 2018
Meredith Andrews' First Live Project 'Faith and Wonder' to Release March 8
Wednesday, November 28, 2018
The City Harmonic Frontman Elias Dummer Releases First Music as Solo Artist
Wednesday, November 28, 2018
'Amy Grant's Tennessee Christmas – Presented By Hallmark Channel' to Air December 3
Wednesday, November 28, 2018
View All News