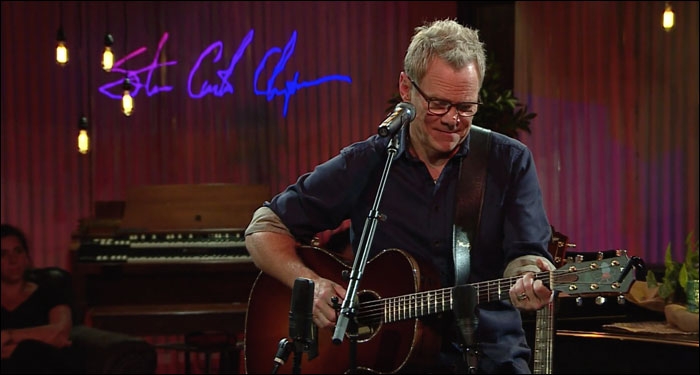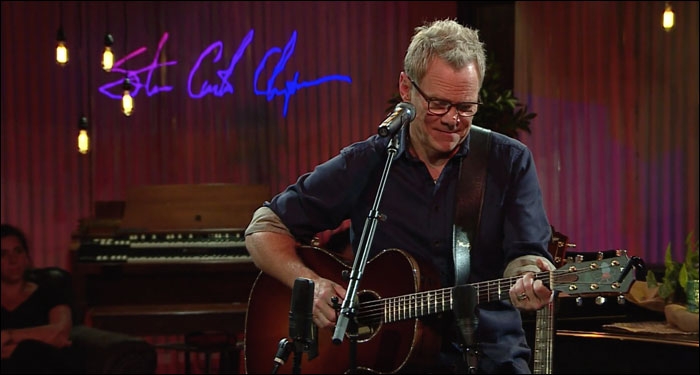 Five-time GRAMMY®-winner Steven Curtis Chapman celebrates his life story with his new CD and DVD offering, A Great Adventure LIVE Solo Performances of Timeless Hits. The Gaither Music Group project was recorded at Gaither Studios in Indiana and hosted by Gospel Music Hall of Fame member Bill Gaither.



It's a fantastic live acoustic concert surrounded by along with a beautiful, honest and unforgettable interview with Bill Gather.



NewReleaseToday has an exclusive premiere of Steven's performance of "My Redeemer Is Faithful & True," which you can watch now below.






"It was such an honor to sit and visit with not only one of my musical and songwriting heroes," expressed Chapman, "but also the man who really helped give me my start in my career as a singer-songwriter and celebrate together an amazing journey that he had such a part of helping make happen."



The CD showcases live, acoustic performances of Chapman's most popular hits and gospel classics, which capture the heart of the man behind countless inspiring lyrics and career masterpieces.



The DVD, filmed at Gaither Studios in Indiana with a special visit to the Chapmans' alma mater Anderson University, features footage of these unplugged performances. Chapman and his wife, Mary Beth, also sit down with Gaither, a longtime friend and inspiration, to share their journey of love, heartbreak and triumph.



ADVERTISEMENT

Shae Wilbur Releases 'Unmovable' EP Today from Venture3Media
Friday, June 07, 2019
RED Launches RED ENTERTAINMENT, Releases 'The Evening Hate' to Radio / Retail Today
Friday, June 07, 2019
Teressa Mahoney Releases Lyric Video In Support Of New Single
Friday, June 07, 2019
Matt Redman Signs with Integrity Music
Friday, June 07, 2019
Danny Gokey, for KING & COUNTRY, Lauren Daigle and More Unite for K-LOVE Fan Awards Only on TBN
Friday, June 07, 2019
Apollo LTD Releases 'Out of Body'
Friday, June 07, 2019
Fight The Fade Releases 'Everything Is Fine?'
Friday, June 07, 2019
Matthew West Unites with Willie and Korie Robertson for Marriage-Focused 'Getaway Night' Tour
Friday, June 07, 2019
VIDEO PREMIERE: Steven Curtis Chapman "My Redeemer Is Faithful & True" (Live)
Thursday, June 06, 2019
View All News